To better serve our patients, we have combined billing services for all practices. You will receive a single statement for any of our locations.
How to pay your bill
Our Frontier Derm Partners include:
Silver Falls Dermatology, LLC
Reichel Dermatology, PLLC
Pacific Dermatology & Cosmetic Center
North Sound Dermatology
Pinnacle Dermatology & Skin Rejuvenation
Puget Sound Dermatology
Rosario Skin Clinic
Seattle Skin & Laser
West Sound Dermatology
FREQUENTLY ASKED QUESTIONS
Q: Why does it say Reichel on my bank statement?
Reichel Dermatology Associates is our merchant name and will show on receipts and bank statements.
Q: Why does the payment address say DBA Reichel Dermatology Associates?
The DBA (doing business as) is the legal registered name for a business, merely a different name that the business operates under.
Q: What options do I have to pay my bill?
Online
The most convenient way to pay your bill is through our secure online portal. Payments will post directly to your account. We accept all major credit cards. Click here to pay online.
By Mail
If you prefer to pay by mail, please send your check to:
Silver Falls Dermatology
PO BOX 741825
Los Angeles, CA 90074-1825
An NSF fee of $25 will be charged for all unpaid checks.
By Phone
You may also call our billing department at 425-409-0066 and follow prompts to make a payment. You'll be connected directly to one of our billing representatives who can take your credit card information over the phone and process your payment.
CareCredit
CareCredit payments must be made  online.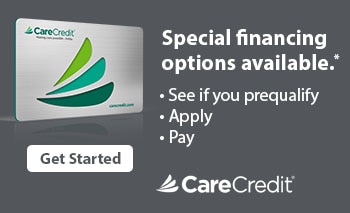 Q: Why is my payment not shown on my statement?
Payments made in full prior to the statement generation date are not reflected on this statement. Only remaining balances due are shown with each statement generation. Additionally, since this is a combined statement, your patient payment may be applied to the oldest date of service first.
Q: Have you billed my insurance?
We will bill your medical claim as courtesy, to your primary and secondary insurance plans. If you did not provide us with correct insurance information upon check-in, you will be billed for the services rendered. We will bill your claim upon receipt of correct insurance information within 60 days of your appointment. If your insurance information is correct and your plan has denied your claim, please contact your plan first to discuss your claim. Unresolved claim issues preventing the claim from processing will remain in patient responsibility until the claim is reprocessed as per your plan benefits. For billing questions, please contact our Billing Office at 425-409-0066 Monday-Friday, 8 a.m. - 4 p.m.
Q: When will I get my bill?
After your visit, we will bill your insurance. Statements are sent after your insurance has processed all the charges. Once the processing is final, a statement will be generated and mailed to the address on file. If there is no balance due from you, you will not receive any notice.
Q: Will I receive multiple statements for the same visit?
Depending on the services rendered, the claims may be sent to your insurance at different times. For example, pathology charges are sent out separately to office visits and procedures. Other situations that can affect this are: claim denials, inaccurate insurance information, etc. If insurance denies any of your services, our billers work with your plan to attempt to get the claim paid. This can also result in some charges being billed out before others.
Q: I was seen months ago, why am I just now receiving a bill?
The insurance cycle varies with each plan. The usual turnaround for a clean claim is 30-45 days. Some insurances have a 60-day turnaround. This is the turnaround time for claims that pay accurately on the first attempt. Statement and claim delays are situational. For example, if your insurance denies a charge, we will receive notice of the denial from your insurance. Our billers will then initiate an appeal. It is common for many insurance companies to take up to 90 days to process appeals; some may take longer.
Q: Why does it look like you billed duplicate charges?
Pathology charges can look like duplicate charges; however, they have a special indicator on the end of the code called a modifier, -26 and -TC. You will almost always have two pathology charges, one for each component. The charge with a -26 on the end is the professional component, which means your specimen was viewed and interpreted by one of our dermatopathologists. The -TC component is the technical component, which represents the cost of lab equipment and supplies used to process your specimen.
Q: Why am I receiving a bill from another lab?
If our dermatopathologists need additional stains for precise diagnosis, we will use an outside pathology laboratory. We have taken precaution to make sure that any lab we choose is in network with your insurance. There is a total cost associated with your labs and pathology. This total cost is split between each entity that does each component. This is to ensure that you are not getting billed for the same thing twice. If there is any patient balance after insurance, you may receive a bill from any of the above laboratories.
Definition of Terms
Copay:   A dollar amount contracted between you and your insurance company which is due at the time of service.
Co-Insurance:   A percentage of the insurance benefits that you are responsible for.
Adjustment: The difference between the charge amount and the contracted insurance allowed amount for the services rendered. The patient is not responsible for this amount.
Deductible: An annual amount which the member is responsible for meeting before claims will begin to pay by the plan. Services applied to unmet deductible are due to the provider of service. Please contact your insurance directly for deductible details regarding status and renewal dates.
Co-Insurance: After the deductible is met, the Co-Insurance is a percentage of the allowed insurance benefit that the member is responsible for paying.
Q: Who do I contact if I have a billing question, or if I cannot pay in full?
We are here to help with any questions, Monday – Friday from 8 a.m.- 4 p.m. Please call 425-409-0066 and a billing representative will assist you.